What is Eutopia.Market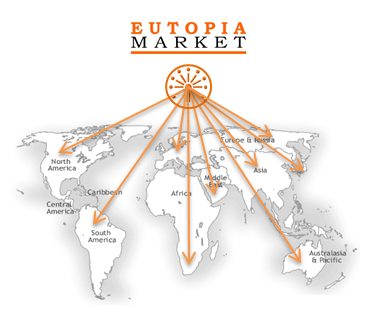 Eutopia.Market is a web platform that offers an image of the global agri-food market, facilitating local, regional and international trade.

Eutopia.Market is a permanent EXPO where manufacturers from all over the world present their companies and products through detailed data. In the SHOP area, manufacturers and distributors can sell regardless of quantity and delivery area, so that buyers can access multiple offers for the same product and choose according to their own needs.

Objectives:
Connecting manufacturers, distributors and buyers
Providing digital technology and digital marketing tools to manufacturers
Building a smart value chain, to transform the role of the intermediary from a profit maximization center to a transparent service provider, in a unique network of producers.